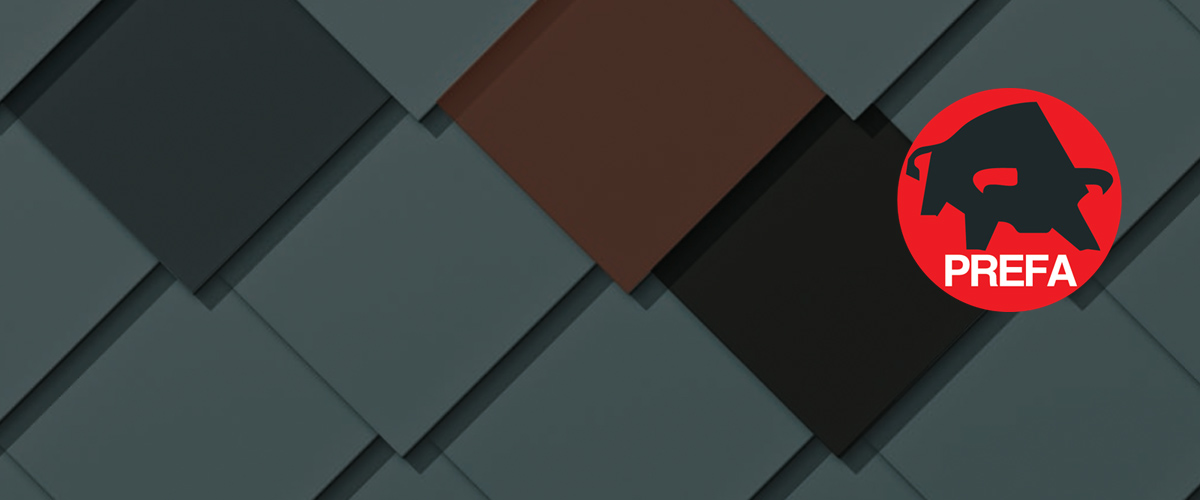 Stockist of Prefa®
Prefa® Aluminium Roof Drainage
A SMART, COMPLETE GUTTER SYSTEM
PREFA offers you a complete aluminium drainage system including mounting accessories from one supplier. From half round gutters to square downpipes, and from strainers to leader heads – no wish is left unfulfilled.
THE PREFA ROOF DRAINAGE SYSTEM CAN MAKE AN IMPACT ON YOUR BUILDING – BUT ONLY IF YOU WANT IT TO.
Prea's roof drainage systems either help to present the façade in the best possible light by blending harmoniously into the overall appearance and becoming virtually invisible, or they use all the power of colour to deliberately create highlights and emphasize the building's architecture. Whichever way you prefer, PREFA's complete aluminium gutter system opens up a whole world of colour.
A WHOLE RANGE OF COLOURS ON REQUEST
As PREFA's roof drainage system is available in classic standard colours, solutions which harmoniously match all common roof and façade colours can generally be found. On request, they can also produce special colours tailored to your requirements. Please contact us.
DURABLE SPECIAL COATINGS — PERFECT PROCESSING
The PREFA gutter is characterised by its high-quality surface treatment in a coil-coating procedure. This ensures that the coating layer is malleable and protected against general chemicals and weather conditions.
GUARANTEED NON-CORROSIVE AND LOW MAINTENANCE
All parts of the PREFA gutter system are made of aluminium – a non-corrosive material. The high-quality colour coating is ideal for the creative and functional requirements of your building's exterior architecture.
ALUMINIUM PROTECTS THE ENVIRONMENT
The PREFA aluminium drainage system is the best choice from an ecological point of view too. Unlike conventional materials, aluminium does not release harmful heavy metals into the sewage water when gutters and pipes are constantly flushed out. Aluminium is 100 % recyclable too.
All materials can be offered with the comfort of up to 40 year warranty.
"A Positive Partnership –

Through excellent work ethics and unparalleled service JMR have become leaders in our field.

"



All products can be delivered by JMR, utilizing our extensive all Ireland network of Hauliers. Special facilities such as HIAB Crane, Flatbeds or small vehicles for restrictive site access can be arranged upon request when placing an order.
Contact our friendly sales and technical team on +353 1 4201714 or send us an e-mail. If you would like to contact us via the website out of hours please click here.