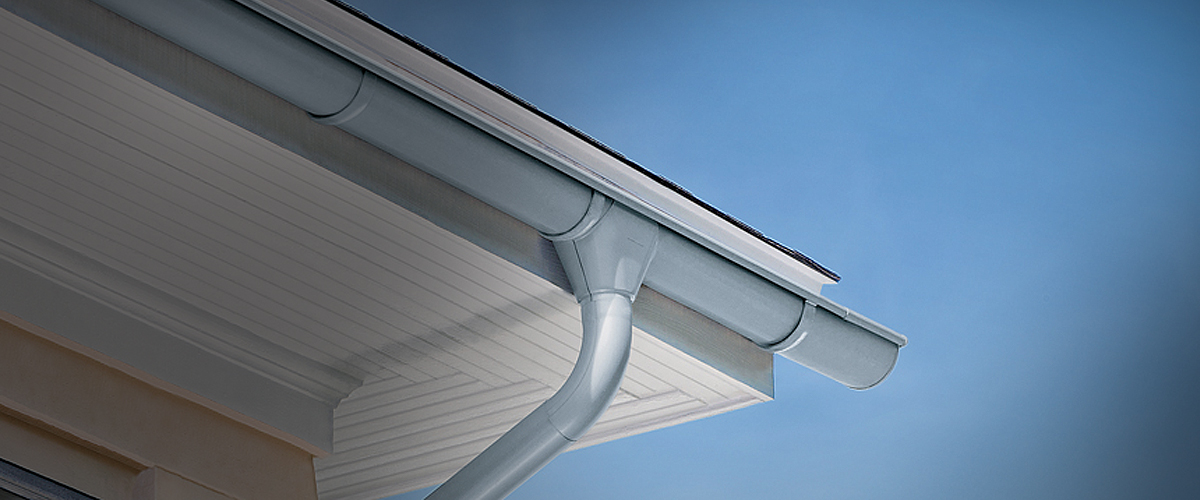 Rainwater Systems
by JMR
JMR supply metal gutters, downpipes
and accessories...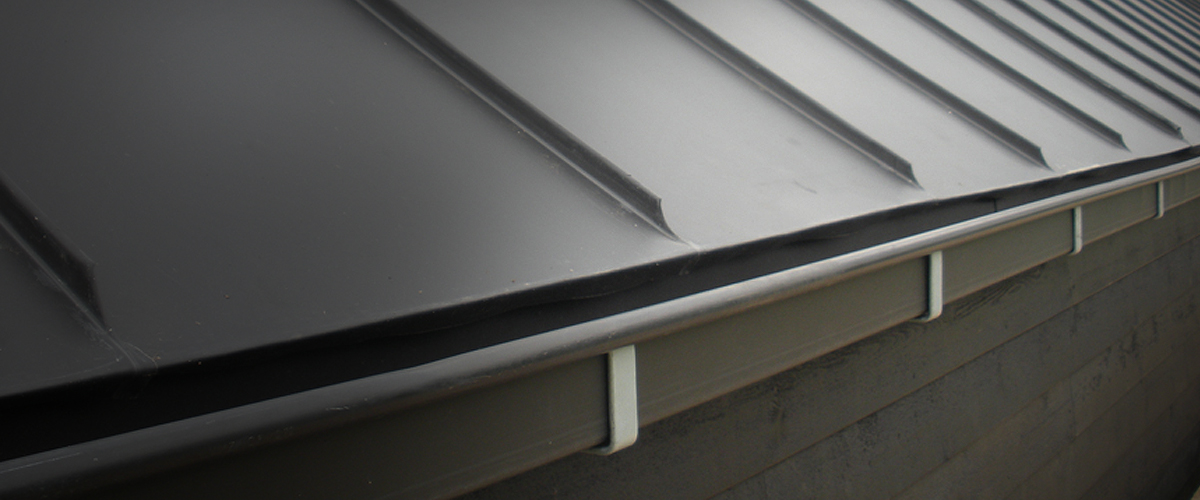 JMR offer matching rainwater systems for many of the materials offered for roofing and cladding allowing customer to match the quality of their chosen exterior materials to the gutters and downpipes.
Metal rainwater systems, like metal roofing and cladding are an investment in the future of your building and are a clear indicator that the materials used in all aspects of your building are high quality. Plastic and other low quality rainwater systems may be cheap in the first instance, but overtime, with fading, creaking, sagging and cracking can cause more problems and expense than initially saved.
The main purpose of a rain gutter is to protect a building's outer skin and foundation by taking water away from these areas to the ground located drain. The gutter also helps reduce building erosion and prevent potential leak in basements and cellars. Once a crack or joint leak becomes apparent, this should be dealt with quickly to prevent damage occurring. With metal gutters, the expansion and contraction is far lower and their ability to deal with UV colour fading is unsurpassed by lesser materials.
Furthermore, there are also rainwater diverters that allow water to be diverted from the downpipe into a water butt. This water can then be used for washing the car, watering the garden and so on. The diverter has an anti over flow so when the butt is full, the diverter sends the excess water down to the drain. They are inexpensive additions and are proving to be very useful.
JMR supply metal gutters, downpipes and accessories required anywhere in the country and hold plenty of stock to ensure customers' requirements are met. Where stock is not available, delivery will be subject to the manufacturers lead times which can vary. Please do not hesitate to contact our office for any information on stock or systems and our customer service team will be happy to advise.
"A Positive Partnership –

Through excellent work ethics and unparalleled service JMR have become leaders in our field.

"



All products can be delivered by JMR, utilizing our extensive all Ireland network of Hauliers. Special facilities such as HIAB Crane, Flatbeds or small vehicles for restrictive site access can be arranged upon request when placing an order.
Contact our friendly sales and technical team on +353 1 4201714 or send us an e-mail. If you would like to contact us via the website out of hours please click here.