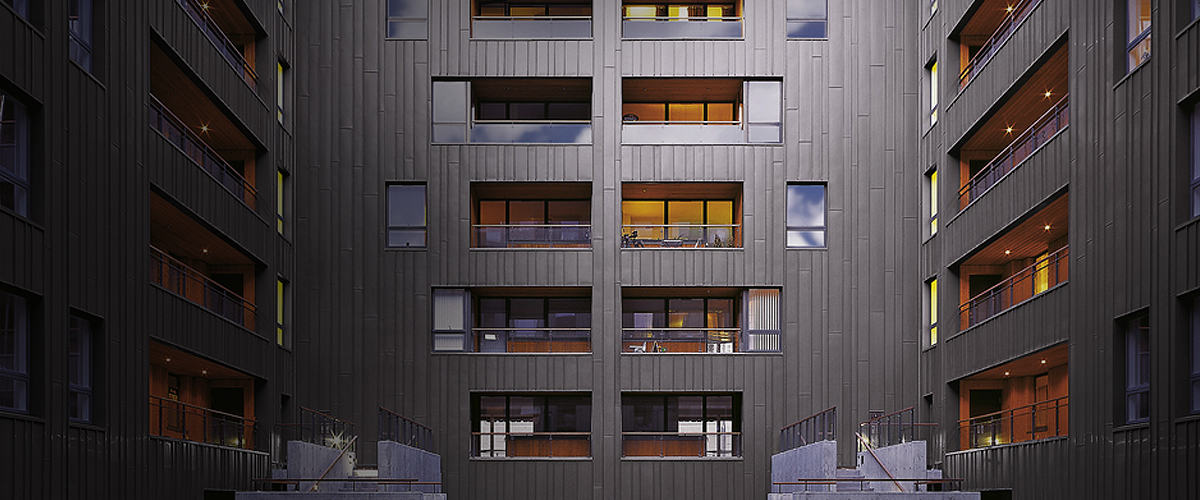 Hard Metals
Ancillary Products
JMR stock materials for every aspect of metal roofing
Hard Metals Ancillary Products…
JMR (Hard Metals) stock materials for every aspect of metal roofing from the deck upwards. Starting with Warmfast vapour barrier, one of, if not the best and most popular vapour barrier available on the market for metal roofing. JMR can also supply the next level of build up which, for warm roofing will be some form of rigid insulation board, bonded timber insulation board, composite panel or Foamgals cellular insulation. We are the main distributor in Ireland for Linitherm PAL OSB and Linitherm PGV Flex. PAL OSB is a highly engineered yet extremely cost effective insulation with foil faced over and underside. 22mm exterior grade OSB is firmly bonded to the top side and both the insulation and OSB are channeled so that when fitted along with Warmfast vapour barrier, the metal is protected from open joints that are associated with some other insulation boards.
Linitherm PGV Flex is totally unique. It's a flexible yet rigid insulation allowing installation of metal directly over the insulation surface whilst taking a curve. Linitherm PGV Flex is the ultimate insulation for Barrel Vault roofing when using a warm roof build up. Warmfast Vapour Barrier and Warmfast Fixings should also be used.
Warmdex is also a rigid insulation bonded to timber, but it has an 18mm plywood surface bonded to Kingspan insulation.
Puren M, distributed internationally by Mifaro and by JMR in Ireland offer an entire system including vapour barriers and breather membranes completely tailored to your building requirements. With Puren, you're not just buying the insulation, you are buying a tailored system and Mifaro support.
The Kingspan, Celotex and Xtratherm insulations that JMR offer are all rigid boards. There are various versions for each manufacturer and we can obtain all at the best prices on the market. Please contact us with your requirements.
Fixing/sliding clips – Yvens Decoupret, REES, Warmfast Fixings,
Underlays – Tyvek Supro, VMZINC Membrane, Klober Permosec, Proctor Roofshield
Vapour barriers – Warmfast Vapour Barrier
Timber Batten Rolls
Soldering guns – Express Soldering and Perkeo Soldering
Solder sticks, Quarter bar, Tinmanns C, blow pipe solder
Flux
Chemicals for cleaning, Zinn 7, Decolaq
Rainwater Systems – VMZINC, Rheinzink, Copper, Stainless Steel
Snow Guards – REES
S5! Seam Fixings
Where possible we will always try to obtain new products. If the item is not listed please contact our office and we will be happy to help and locate alternative products at unbeatable prices.
"A Positive Partnership –

Through excellent work ethics and unparalleled service JMR have become leaders in our field.

"



All products can be delivered by JMR, utilizing our extensive all Ireland network of Hauliers. Special facilities such as HIAB Crane, Flatbeds or small vehicles for restrictive site access can be arranged upon request when placing an order.
Contact our friendly sales and technical team on +353 1 4201714 or send us an e-mail. If you would like to contact us via the website out of hours please click here.