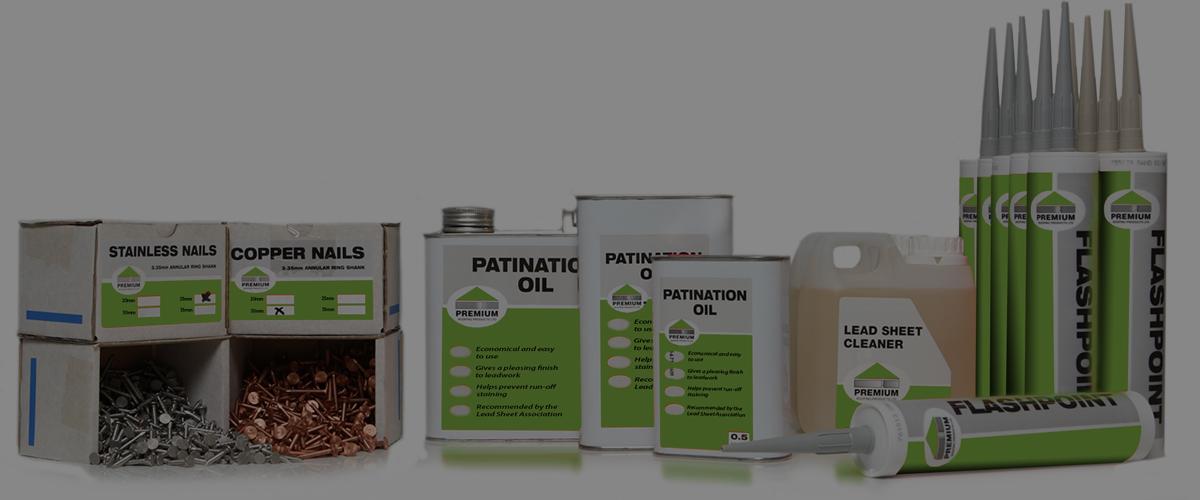 Lead Ancillary
Products
JMR stock and supply
ancillary lead products...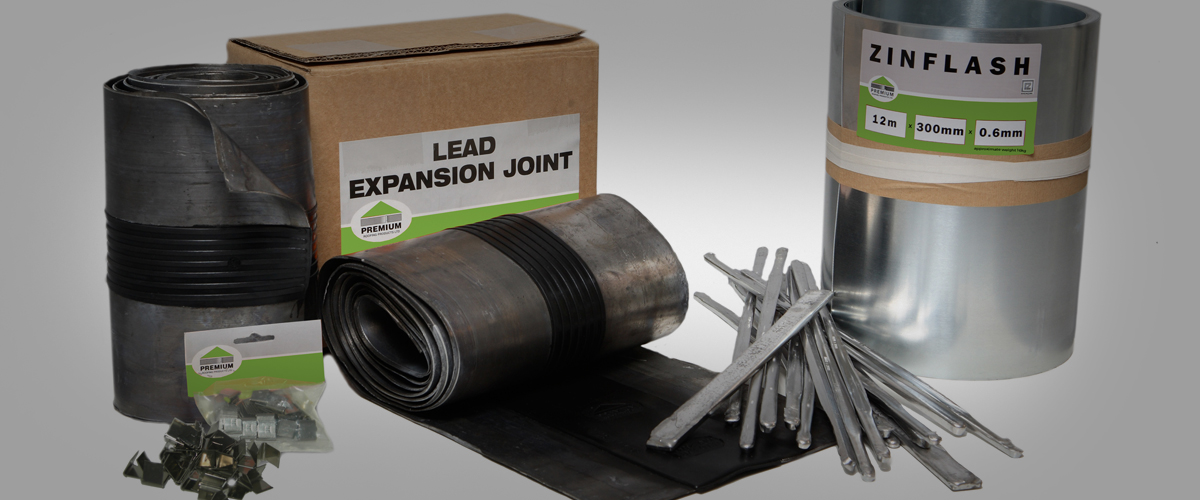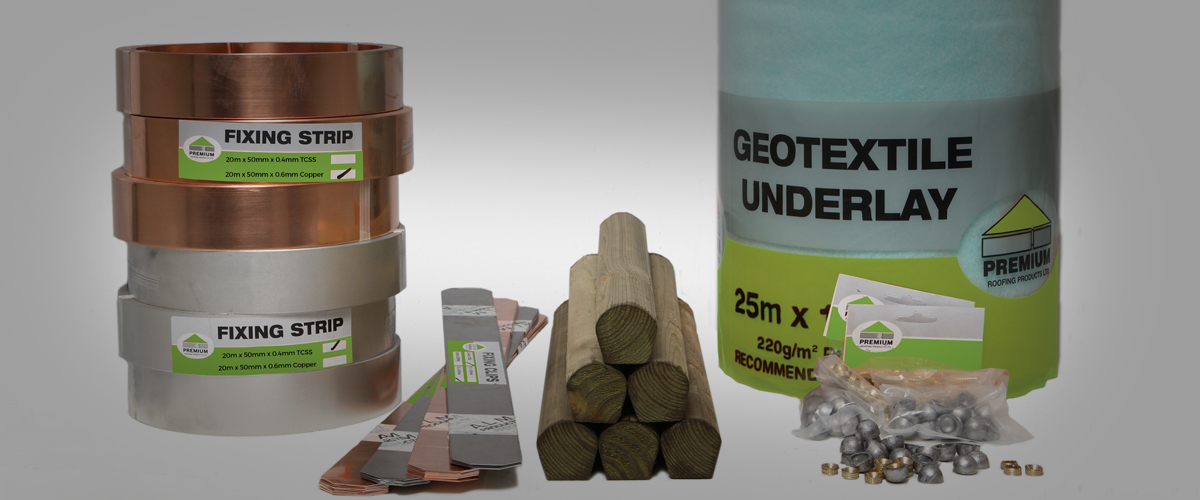 JMR's complete range of lead ancillary products are recommended for use by The Lead Contractor's Association.
JMR hold extensive stocks of Lead along with a supporting range of accessories such as fixing clips and strips, hall clips and stainless steel or copper Annular Ringshank Nails. Always look for the Premium Roofing Products label to ensure the best quality possible. JMR can also supply FSC certificated wood cored roll in various sizes according to batten roll height requirement. From small 38mm roll to king roll 75mm. All of which are required to neatly and correctly construct a lead roof.
Historically, lead gutters could only be laid in runs of 2 metres maximum. JMR hold stocks of lead expansion joints allowing this limitation to be exceeded meaning the drop from one end of a building to the other is severely reduced.
Once the Enviro Lead installation is complete, Premium Roofing Product Flashpoint is available in sand and grey colour (to match the metal or the sand cement) should be used to seal any chased brickwork and Premium Patination Oil should be used to prevent patina run off.
Premium Roofing Products also offer a Lead Restorer which can help bring old lead back to life.
(Craftsman guides are available to download from the website and hard copies are available upon request).
"A Positive Partnership –

Through excellent work ethics and unparalleled service JMR have become leaders in our field.

"



All products can be delivered by JMR, utilizing our extensive all Ireland network of Hauliers. Special facilities such as HIAB Crane, Flatbeds or small vehicles for restrictive site access can be arranged upon request when placing an order.
Contact our friendly sales and technical team on +353 1 4201714 or send us an e-mail. If you would like to contact us via the website out of hours please click here.