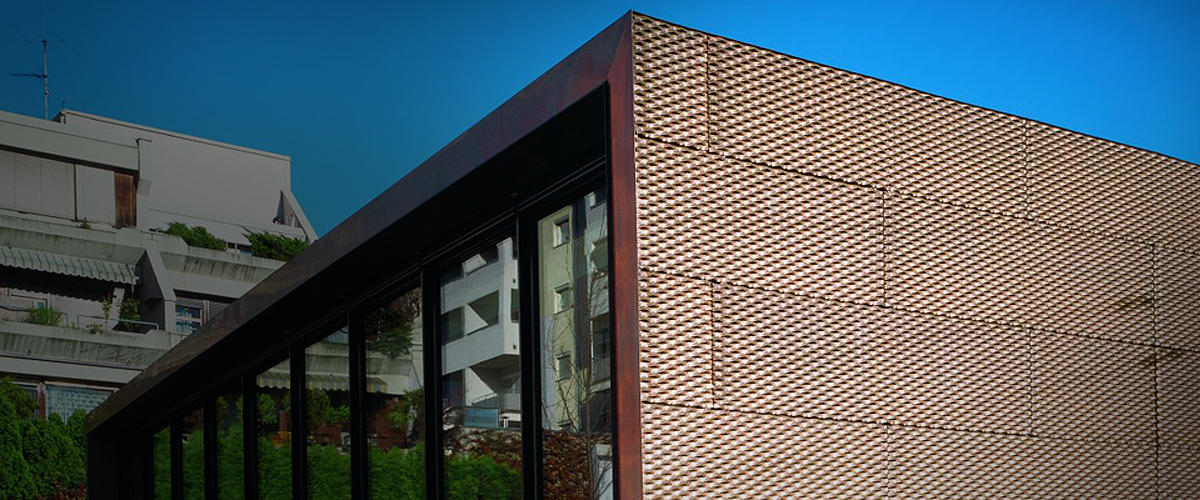 Copper Metal Roofing
& Cladding Materials
JMR are a leading distributor of copper
materials for architecture...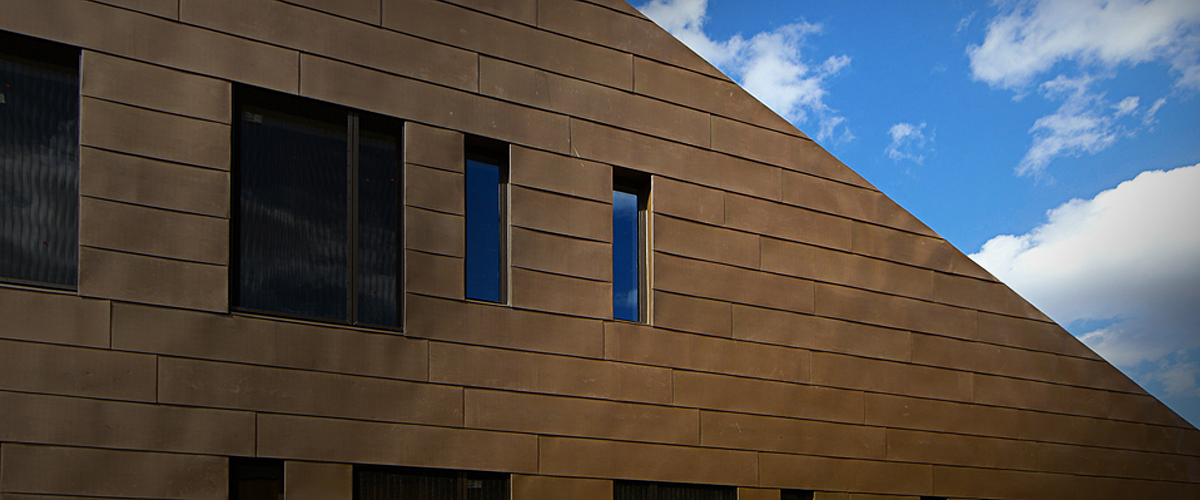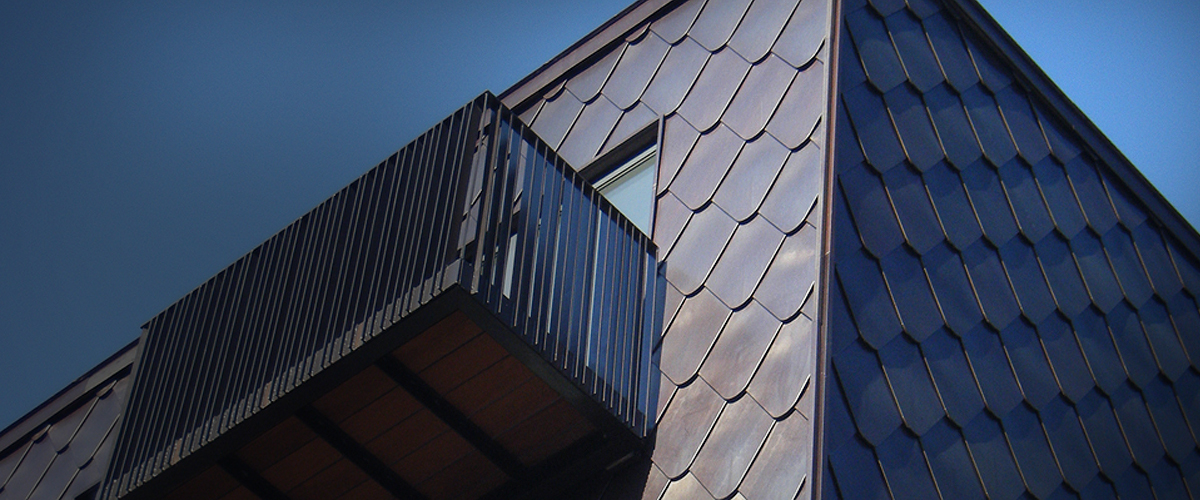 Copper Metal Roofing and Cladding Materials…
Architectural copper can be used for a whole host of different purposes and was originally used simply as a weather barrier and as part of exterior design elements, but this versatile metal is now often utilised for standing seam roofing, flashings and copings, complete rainwater systems, building expansion joints, standing seam wall cladding and structured panels, spires, vaults, domes and various other design effects.
The use of copper is continually evolving and in recent times has been proven to contain antimicrobial properties which reduce bacterial build up making it ideal for use on products such as countertops etc. It is even being incorporated into public facilities such as hospitals, nursing homes, and public transport facilities.
Copper is the ideal material for exterior roofing products as it corrodes at negligible rates in unpolluted air, water, de-aerated non-oxidizing acids, and when exposed to saline solutions, alkaline solutions, and organic chemicals. In fact, coppers corrosion rate is less than 0.4mm in 200 years. Copper is highly durable in most environments having been utilized for over 700 years, owing primarily to the protective patina which forms on its surface. Specifiers and installers must allow for thermal movement when designing a roof where long panels are used, though thermal expansion is relatively low in copper compared to other metals used for the same purpose. The fixed and sliding clips used for standing seam effectively allow the material to float over its supporting substructures whilst remaining secure.
Another benefit is that copper is very low maintenance which means it is ideal for use on buildings which may be difficult or dangerous to access after installation. It does not require cleaning. Its use could also mean a saving in support structures, as it is half the weight of lead and a quarter of the weight of roof tiles. Copper can also be used for cladding which offers additional opportunities to reduce weight.
Copper is a sustainable material, negating the need for the energy required in mining new resources. Copper recycling only requires about 20 percent of the energy needed to extract and process primary metal. Copper and its alloys are 100 percent recyclable with no loss in quality of material as it does not degrade. It also retains much of its primary metal value. Currently 40 percent of Europe's annual copper demand and about 55 percent of copper used in architecture comes from recycled sources. It is not unusual to find that new copper sheet and coil have between 75-100 percent recycled content. Not only is it energy efficient, but it is relatively easy to recycle copper. By 1985, more copper was recycled than the total amount of copper that was consumed in 1950.
The reasons copper may be selected for architectural projects are its colour, resistance, strength, hardness, resistance to fatigue and corrosion, electrical and thermal conductivity, its ability to form complex shapes and ease of fabrication. It is essential to make sure that the thickness and tempers are appropriate for particular applications as substitutions could lead to inadequate performance.
"A Positive Partnership –

Through excellent work ethics and unparalleled service JMR have become leaders in our field.

"



All products can be delivered by JMR, utilizing our extensive all Ireland network of Hauliers. Special facilities such as HIAB Crane, Flatbeds or small vehicles for restrictive site access can be arranged upon request when placing an order.
Contact our friendly sales and technical team on 01992 801927 or send us an e-mail. If you would like to contact us via the website out of hours please click here.