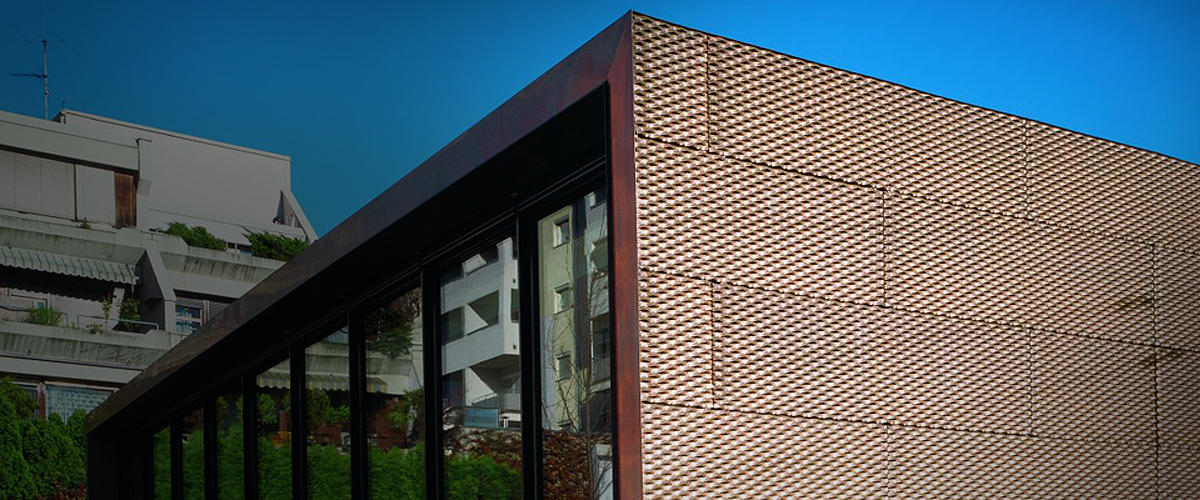 Copper Metal Roofing
& Cladding Materials
JMR are a leading distributor of copper
materials for architecture...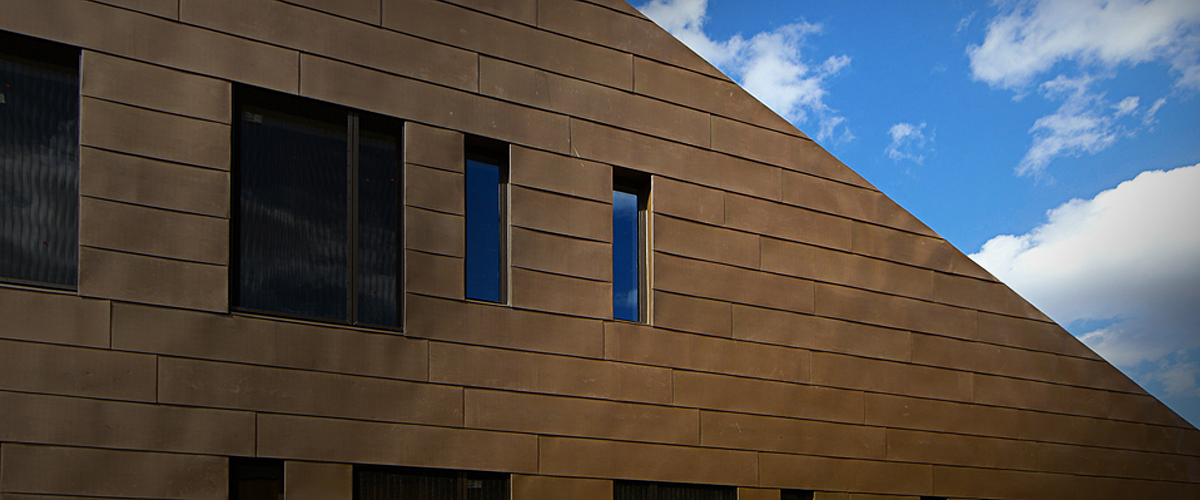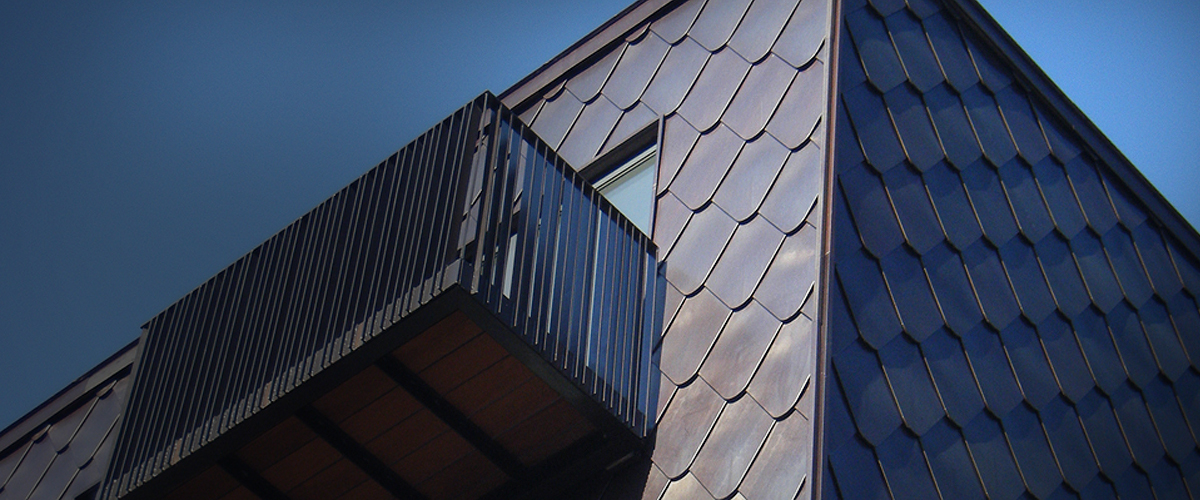 JMR are a Stockist Partner Distributor for KME in Ireland, the World's largest producer of finished and semi-finished copper materials used for both interior and exterior.
Coppers popularity stems from its durability, corrosion resistance, ability to form complex shapes and its historic appearance. It has been utilised by craftsmen for centuries to create beautiful and long lasting building systems. More recently copper has been used in a much wider range of buildings in many different forms. For example, the copper clad wall is a modern design element for both indoor and outdoor environments.
Part of the allure of copper is the array of colours it can display, from a bright metallic colour to nearly black, and its final oxidised colour of green patina. Russet, plum, mahogany and ebony as well as the final green patina are colours that can be visible during the patination process of bright/natural copper. Today it is possible to get copper off the shelf in pre weathered mid stage known as TECU OXID, and the final Green Patina stage, this product is called TECU PATINA.
KME also offer other Copper alloys within their KME TECU Range which consists of TECU GOLD, TECU BRONZE, TECU BRASS, TECU ZINN.
Important disclaimer info; KME TECU Finishes
"A Positive Partnership –

Through excellent work ethics and unparalleled service JMR have become leaders in our field.

"



All products can be delivered by JMR, utilizing our extensive all Ireland network of Hauliers. Special facilities such as HIAB Crane, Flatbeds or small vehicles for restrictive site access can be arranged upon request when placing an order.
Contact our friendly sales and technical team on 01992 801927 or send us an e-mail. If you would like to contact us via the website out of hours please click here.