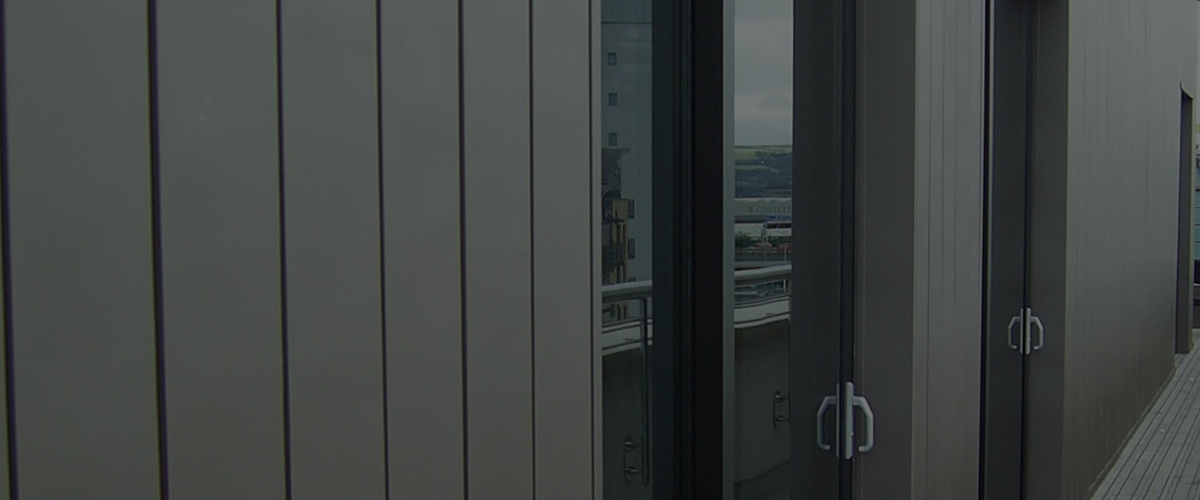 Cassette Fabrication Service
ALM HM can offer a cassette fabrication service
JMR can offer a cassette fabrication service. Ideal for facades and soffits, a Cassette is a profiled panel that allows the specifier great flexibility in choice of finishes and sizes. The cassettes are profiled along their length with one edge having a 'leg' and the other a groove.
The cassettes are connected to a metal or timber framework or a fully supported deck. Each mechanical fixing is covered and hidden from view by the next consecutive cassette, giving a complete secret fixed appearance. The joints in the cassettes can be tight together, or more usually, have a shadow gap. All fixings are stainless steel. Because we fabricate the cassettes ''in house'', we can provide greater flexibility in terms of sizes and finishes, than ''off the shelf'' cassettes from manufacturers.
"A Positive Partnership –

Through excellent work ethics and unparalleled service JMR have become leaders in our field.

"
All products can be delivered by JMR, utilizing our extensive all Ireland network of Hauliers. Special facilities such as HIAB Crane, Flatbeds or small vehicles for restrictive site access can be arranged upon request when placing an order.
Contact our friendly sales and technical team on +353 1 4201714 or send us an e-mail. If you would like to contact us via the website out of hours please click here.