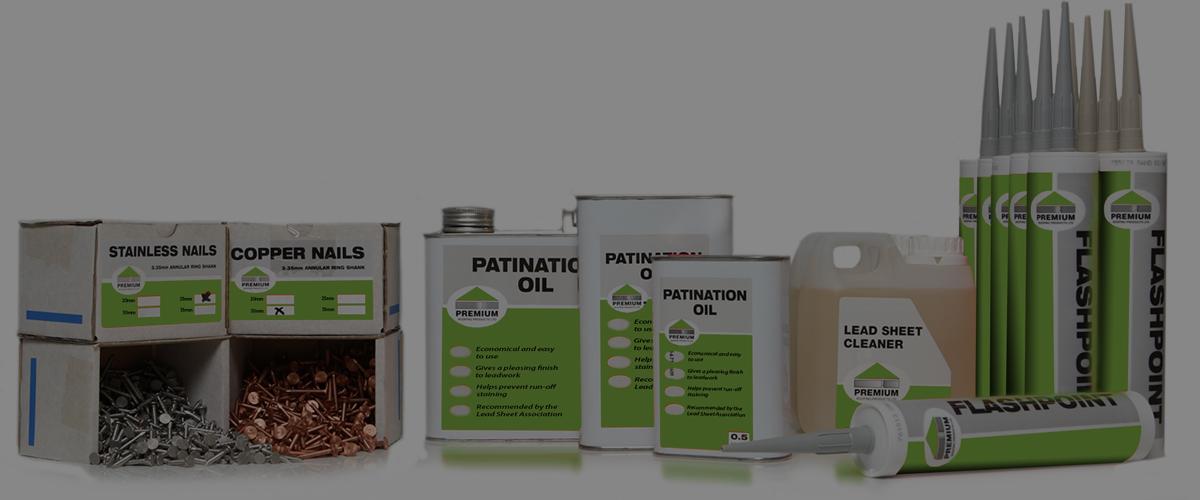 Lead Ancillary
Products
JMR stock and supply
ancillary lead products...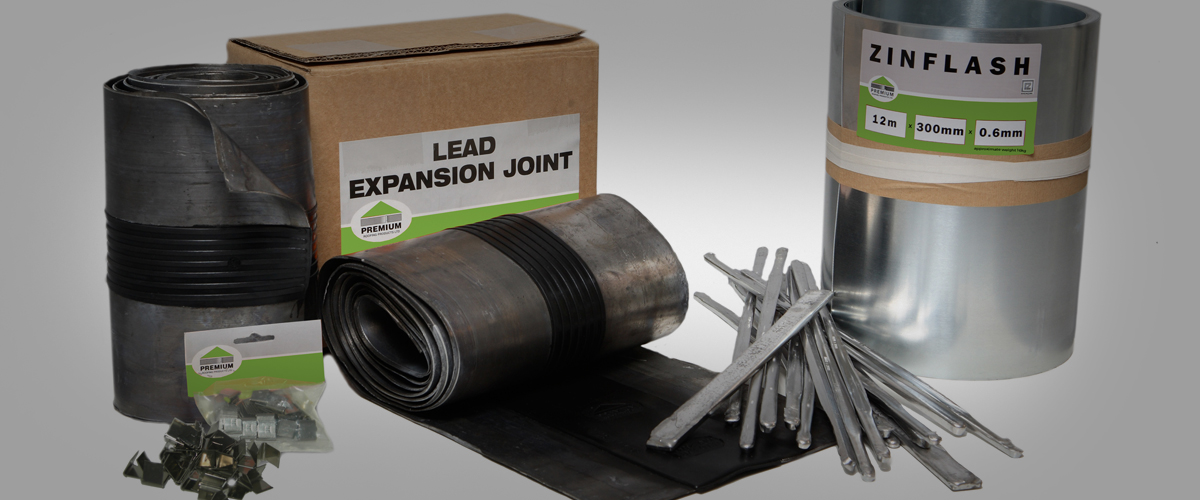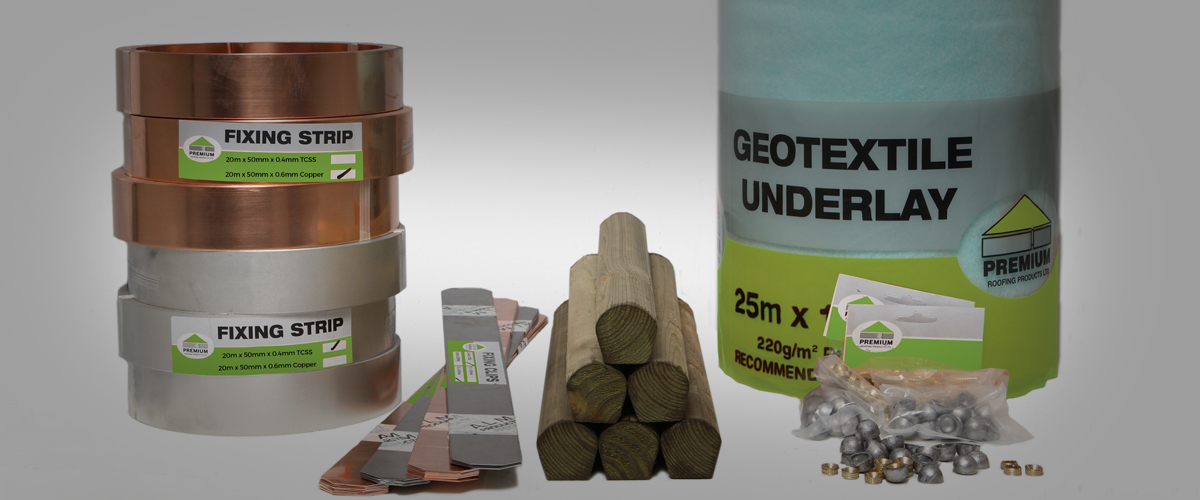 Fixing clips are required for securing free edges of lead sheet against wind lift.
Copper or stainless steel fixing clips are recommended for most applications.
Cast lead domes are the preferred alternative to lead burning exposed fixings and can be used with lead sheet or lead clad steel panels.
Copper and stainless steel annular ring shank nails are recommended for fixing sheet and clips to timber.
PREMIUM FIXING CLIPS AND STRIP
Premium Roofing Products provide a selection of fixing clips together with strip, from which fixing clips of the desired size may be cut. Both clips and strip are available in copper and stainless steel. Clips either from 0.6mm gauge copper or 0.4mm stainless steel are normally recommended. However, when clips are required to be malleable enough to follow complex profiles, only copper clips can be used. Steel clips are preferred when the clip can only be fixed at its top extremity and rigidity is required, e.g. over a glass roof.
PREMIUM ANNULAR RING SHANK NAILS
Premium Annular Ring Shank Nails are available in both copper and stainless steel. These are recommended for fixing thelead sheet panels, clips etc. to a timber substrate.
PREMIUM CAST LEAD DOMES
For intermediate cladding fixings and for fixing to stone masonry, brass or stainless steel screws are required. For intermediate fixings, the screw must be covered. Premium Cast Lead Domes are ideal for this application as they are supplied as sets of brass screws, lead buttons and serrated edged washers, over which the buttons are crimped.
ADVICE ON USE
Clips should not be less than 50mm wide.
In sheltered conditions, copper and stainless steel clips may be fixed at a maximum spacing of 500mm for each lap of lead sheet. Clips should be spaced more closely in exposed situations.
Clip strength is increased the closer the clip is fixed to the free edge of the lead sheet or flashing. Although fixing near the base of the clip is not recommended for lower pitched roofs, due to the risk of water penetration through the fixing hole.
An expansion gap of at least 6mm should be left between the edge of the lead sheet and the clip to allow for thermal movement.
Positions of fixings, particularly intermediate fixings, should be chosen carefully so that the thermal movement of the lead sheet is not impeded.
The nylite washer included in the Cast Lead Dome Set is specifically for use with lead clad steel and can be omitted when fixing lead sheet.
LOT SIZES
Fixing Clips:
Copper 300mm (or 600mm) x 50mm x 0.6mm 10 per pack
Stainless Steel 300mm (or 600mm) x 50mm x 0.4mm 10 per pack
Annular Ring Shank Nails:
Copper or Stainless Steel 3.35mm 20mm, 25mm, 30mm, 38mm 1kg per box
Cast Lead Domes Set: 20 of each component per set 5 sets per box
(includes lead dome, nylite washer, brass cup washer and brass screw)
HEALTH & SAFETY ADVICE
Premium Fixings may be handled without special precautions.
When working with lead, follow standard health and safety procedures as laid out in Control of Lead at Work Regulations 2002.
Always wash hands well before eating, drinking or smoking.
Remove lead residues from skin after working with lead metal by washing with Premium Metwash – Soap and Bodywash.
PRODUCT DESCRIPTION AND PROPERTIES
Copper Clips and Strip: Cut from copper sheet – conform to BS EN 1172
Stainless Steel Clips and Strip: Cut from fully annealed strip – conform to BS EN 10088
Copper and Stainless Steel nails: Large headed nails – conform to BS 1202: Parts 1 & 2
Brass Screws: Present in the Cast Lead Domes Set – conform to BS 1210
"A Positive Partnership –

Through excellent work ethics and unparalleled service JMR have become leaders in our field.

"



All products can be delivered by JMR, utilizing our extensive all Ireland network of Hauliers. Special facilities such as HIAB Crane, Flatbeds or small vehicles for restrictive site access can be arranged upon request when placing an order.
Contact our friendly sales and technical team on +353 1 4201714 or send us an e-mail. If you would like to contact us via the website out of hours please click here.