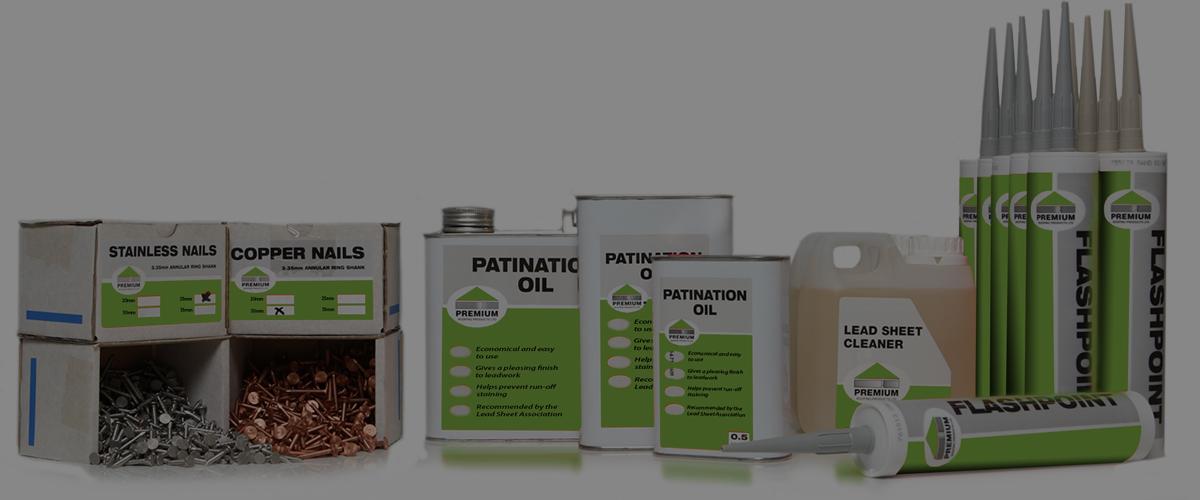 Lead Ancillary
Products
JMR stock and supply
ancillary lead products...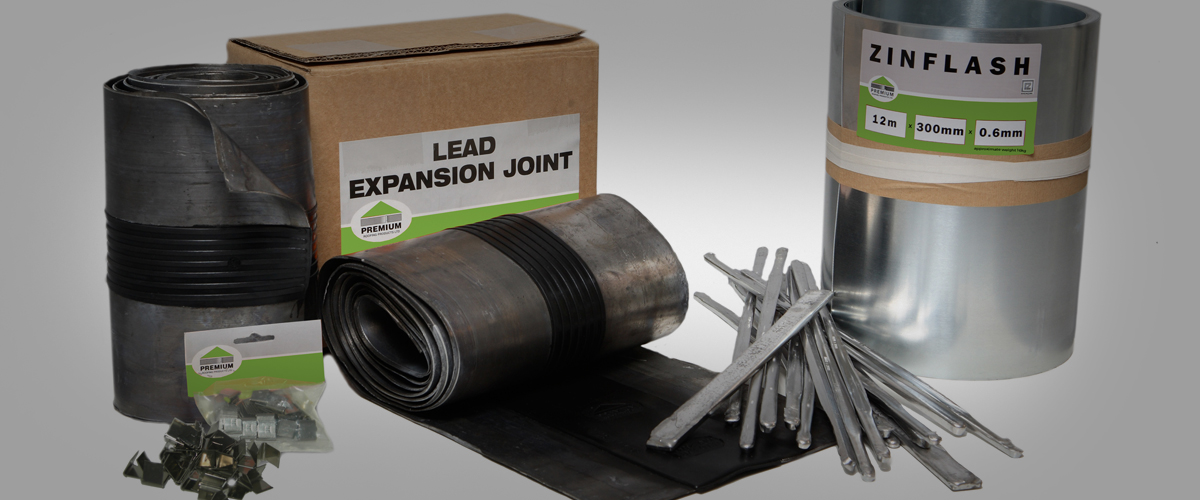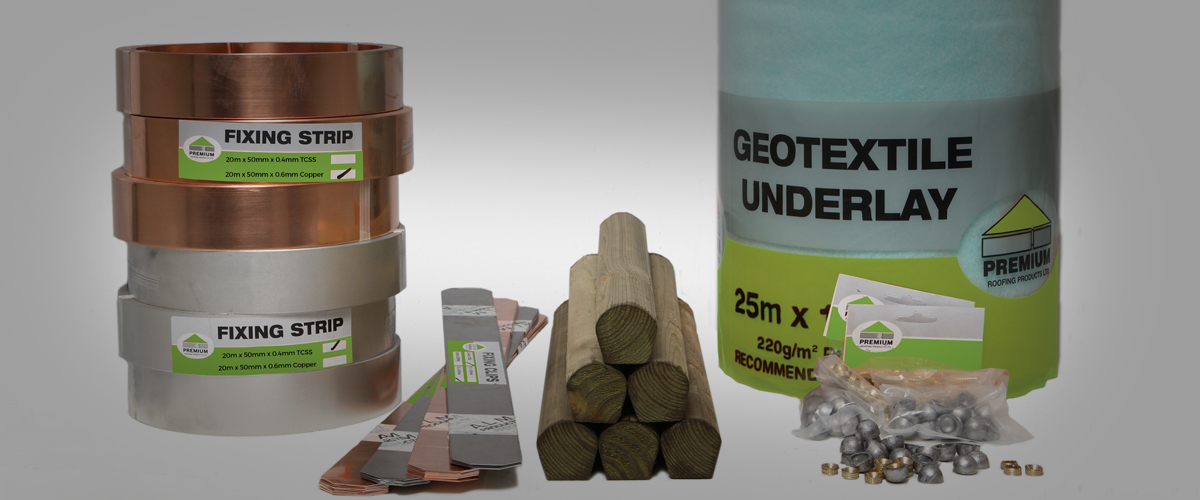 An economic option to drip joints on shallow falls.
Suitable for stone cornices and eave gutters.
Life expectancy greater than 20 years.
Premium Lead Expansion joints have been designed to overcome the problems arising when laying lead lined gutters with restricted falls and to provide a lower cost alternative to the restructuring of existing gutter detail.
Traditionally in applications such as lead lined gutters, lead sheet lengths are joined by overlapping them at drips that stand at least 50mm high. However, if the fall is suffifficient for this to be possible, a length of Lead Expansion Joint may be welded between the upper and lower sheets. A weather tight joint is thus effected that is sufficiently flexible to absorb the strains exerted by thermal expansion and contraction of the adjoining lead sheets.
The changes in length that lead sheet undergoes during expansion and contraction are absorbed by the neoprene insert in the Lead Expansion Joint. The neoprene is vulcanised at elevated temperature and pressure whilst in contact with the lead wings, forming a very strong rubber-metal bond. The metal wings of the joint are manufactured from BS EN 12588, Code 5 rolled lead sheet.
Lead Expansion Joints have been recommended for cases where it is impossible to incorporate drip joints in the refurbishment of the lead lined parapet or eave gutters.
Lead Expansion joints are able to operate satisfactorily in temperatures between-40°C and 100°C. They carry a manufacturer's guarantee of 10 years and have an expected life of greater than 20 years, if correctly installed.
Expansion Joint PLUS – is a new product, which incorporates a strip of BS EN 12588, Code 3 lead covering the neoprene section of the joint. This modification has the advantage of:
Providing an uninterrupted appearance of the lead work.
Protecting the neoprene against UV radiation.
Providing better resistance to damage from foot traffic.
Extending life of the joint.
ADVICE ON USE
Lead Expansion Joints should be fixed at intervals.
Overlay each length of lead sheet to be joined on either lead wing of the Lead Expansion Joint and trim the sheet on both sides, so that both overlays are a minimum of 25mm in width.
Protect the rubber in the Lead Expansion Joint with a damp cloth before starting to weld.
Using standard lead burning techniques, weld the Lead Expansion Joint to both lengths of sheet. A single weld should be sufficient when lap welding Code 5 rolled sheet.
Always apply a coat of Premium Patination Oil or Prepat to all exposed lead surfaces. Take care that Patination Oil does not come into contact with the rubber section of the joint.
If the Lead Expansion Joint PLUS is used, ensure that the bonded edge of the cover strip is on the upper side of the neoprene strip with respect to the gutter fall.
LOT SIZES
Standard Expansion Joint
3.0m x 260mm Code5 – one per box
3.0m x 400mm Code5 – one per box
Expansion Joint PLUS
1.5m x 400mm Code5 – one per box
HEALTH & SAFETY ADVICE
Keep out of the reach of children.
When working with lead, follow standard health and safety procedures as laid out in Control of Lead at Work Regulations 2002. Always wash hands well before eating, drinking or smoking.
Remove lead residues from skin after working with lead metal by washing with Premium Metwash – Soap and Bodywash.
Lead is a dense material. Take suitable precautions when lifting or carrying.
"A Positive Partnership –

Through excellent work ethics and unparalleled service JMR have become leaders in our field.

"



All products can be delivered by JMR, utilizing our extensive all Ireland network of Hauliers. Special facilities such as HIAB Crane, Flatbeds or small vehicles for restrictive site access can be arranged upon request when placing an order.
Contact our friendly sales and technical team on +353 1 4201714 or send us an e-mail. If you would like to contact us via the website out of hours please click here.